August 2022 Monthly Blog
Arizona Department of Education Equity, Diversity, & Inclusion Division
Arizona Department of Education's (ADE) Equity, Diversity, & Inclusion (EDI) Division comprises Educational Focus Areas, Unique Populations, and the Office of Indian Education units. It also houses the Dropout Recovery Program. These units and programs provide services that work collaboratively to support ADE's vision of "Equity for all students to achieve their full potential". The division's services and programming also provide coherence in the agency's efforts to advocate and ensure equity for all students to reach their full potential, especially those students who are underrepresented and marginalized.  In the coming months, please join us as we explore the unique units, programming, and services that make up the Equity, Diversity, & Inclusion Division.  You will discover more about who we are as a division, the important work we produce, and the positive difference we make in Arizona's students' lives. 
EDI ORGANIZATIONAL CHART
The Educational, Diversity, and Inclusion Division focuses on state and federally-funded programs that target specific student populations, such as migratory students and populations for whom there is data that illustrates disproportionate and longstanding negative achievement and climate outcomes. It is critical that all named student groups be explicitly identified, represented, and provided with targeted and meaningful services to address their educational, social, and emotional needs.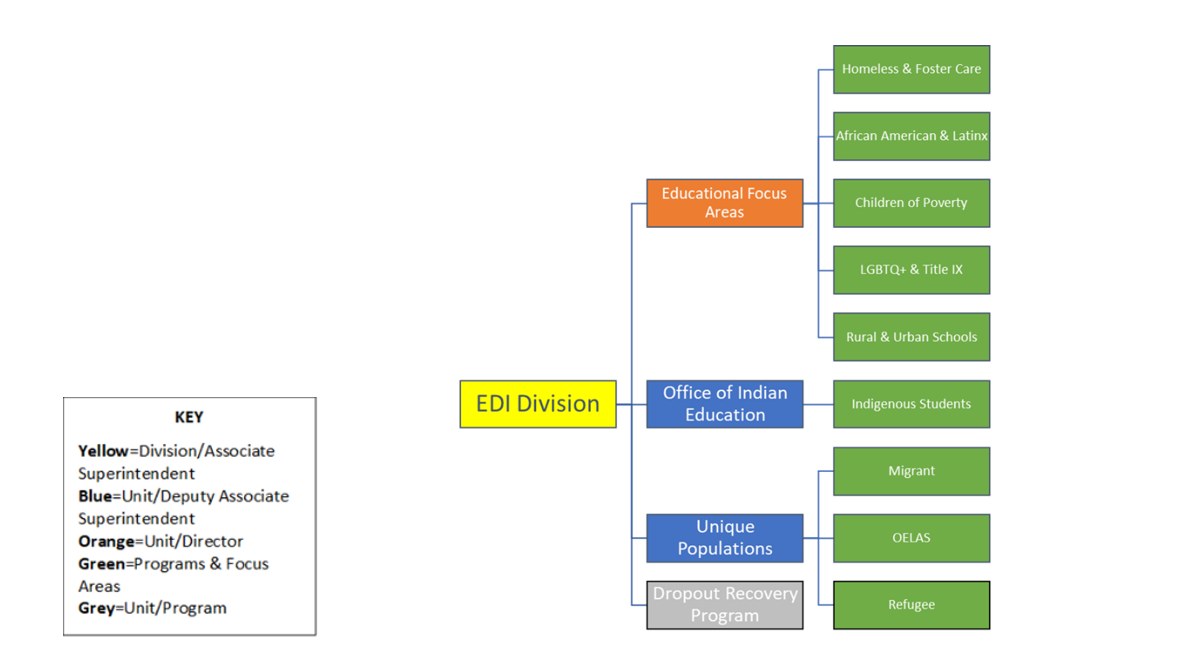 MIGRANT EDUCATION PROGRAMS GRANTS
As you continue to work closely with your FY22 and FY23 Title I-C Grants, this is a friendly reminder to submit your monthly Reimbursement Request.
LEAs are required to submit Reimbursement Requests to access the allocations awarded by the ADE Migrant Education Program. To this end, to ensure that Title I-C funds are efficiently drawn-down by each LEA, LEAs should endeavor to submit monthly Reimbursement Requests.
Please note that Reimbursement Requests can only be submitted for budgeted services and items that have received prior Director Approval. In preparation to submitting your Reimbursement Requests, please verify that your original grant has received Director Approval, and that any supporting documentation for the approved budget, such as invoices, is accessible to upload into the Grants Management Enterprise (GME), as needed.
Since GME oversees Reimbursement Requests, please refer to the Reimbursement Request LEA Handbook. For questions regarding Reimbursement Requests, please contact GME at 602.542.3901, or submit a ticket via the  ADE Help Desk.
Some items to consider continuing to enhance your MEP program may be found below:
•            Smartphones for recruiters to download and use Connecteam
•            Microsoft Windows Surface Pros with the detachable keyboard and styles for recruiters to fill out and submit COEs
Lastly, friendly reminder that Code 999 can only be used in place of the signature if the family has a health concern/situation preventing them from signing the COE; otherwise, an actual signature must be collected.
Please reach out to Grants and Family Engagement Specialist Rogelio Ruiz at [email protected] with questions.
MIGRANT EDUCATION PROGRAM EVENTS
This long-week event, intended for MEP grant writers, coordinators, recruiters, data clerks, and other support staff, will introduce resources that will aid in the provision of instructional and support services to migratory families, children, and youth.  The 2022 MEP Week will be held from Monday, August 15th – Thursday, August 18th via Zoom.  To register for the event, please click on this Zoom link , and select day(s) you would like to attend.  More details to come before or by end of next week!
Grants and Family Engagement Meeting-August29th from 2:30-3:30 p.m.
Join Rogelio Ruiz during our upcoming Grants and Family Engagement meeting to review information pertaining to grants, ask questions, and learn from your fellow peers.  We will also have staff from the ASU College Assistance Migrant Program (CAMP) providing information about ASU and CAMP admission requirements, scholarship opportunities, and more!
TECHNICAL ASSISTANCE
Building the capacity of over 100 EL Coordinators in Arizona
EL Coordinators & Leaders representing districts and charter schools across all 15 counties of the state, gathered virtually to receive specialized training from the Office of English Language Acquisition Services. OELAS Education Program Specialists provided 5 sessions surrounding the fundamental competencies and components of EL programs and services in Arizona. In addition, EL Coordinators received structured opportunities to apply their new learning, engage in discussions, make connections, ask questions, and cultivate professional relationships in small group breakouts. OELAS is grateful for the opportunity to build capacity and intentionally support the educators of English learners across the state.
For upcoming OELAS professional learning opportunities, please visit https://www.azed.gov/oelas/oelas-professional-development
Summer Learning 
ARIZONA'S SUMMER LEARNING COLLABORATIVE NETWORK
Seeking collaborative partners who are passionate about ensuring equity in summer learning for all stakeholders.
Join ADE's Summer Learning Coordinator, Dawn Fitzhugh, in a collaborative network focused on developing Arizona Summer Learning Roadmap for Administrators.
The Summer Learning Roadmap will support administrators with advancing the quality of summer learning programs across the state of Arizona.
Details on the Summer Learning Collaborative Network:
Serving on the Summer Learning Collaborative Network brings partners together. (August 2022 - July 2023)
Virtual Meetings/ held bi-monthly on the first Friday every other month from 9:00 am - 10:00 am.
Receive frequent updates to our progress of the summer learning roadmap.
Become a member by emailing [email protected] with your name, number, title, and organization.
Members will be asked to support the ongoing process to elevate best practices in Arizona for Summer learning, via e-mail with task items that will contribute to design the summer learning roadmap beginning August 1, 2022.
Save the date: Virtual Meetings-9:00am- 10am
September 2, 2022
November 4, 2022
January 6, 2023
March 3, 2023
May 5, 2023
July 7, 2023
Your voice matters and ensures the focus is on equity and excellence!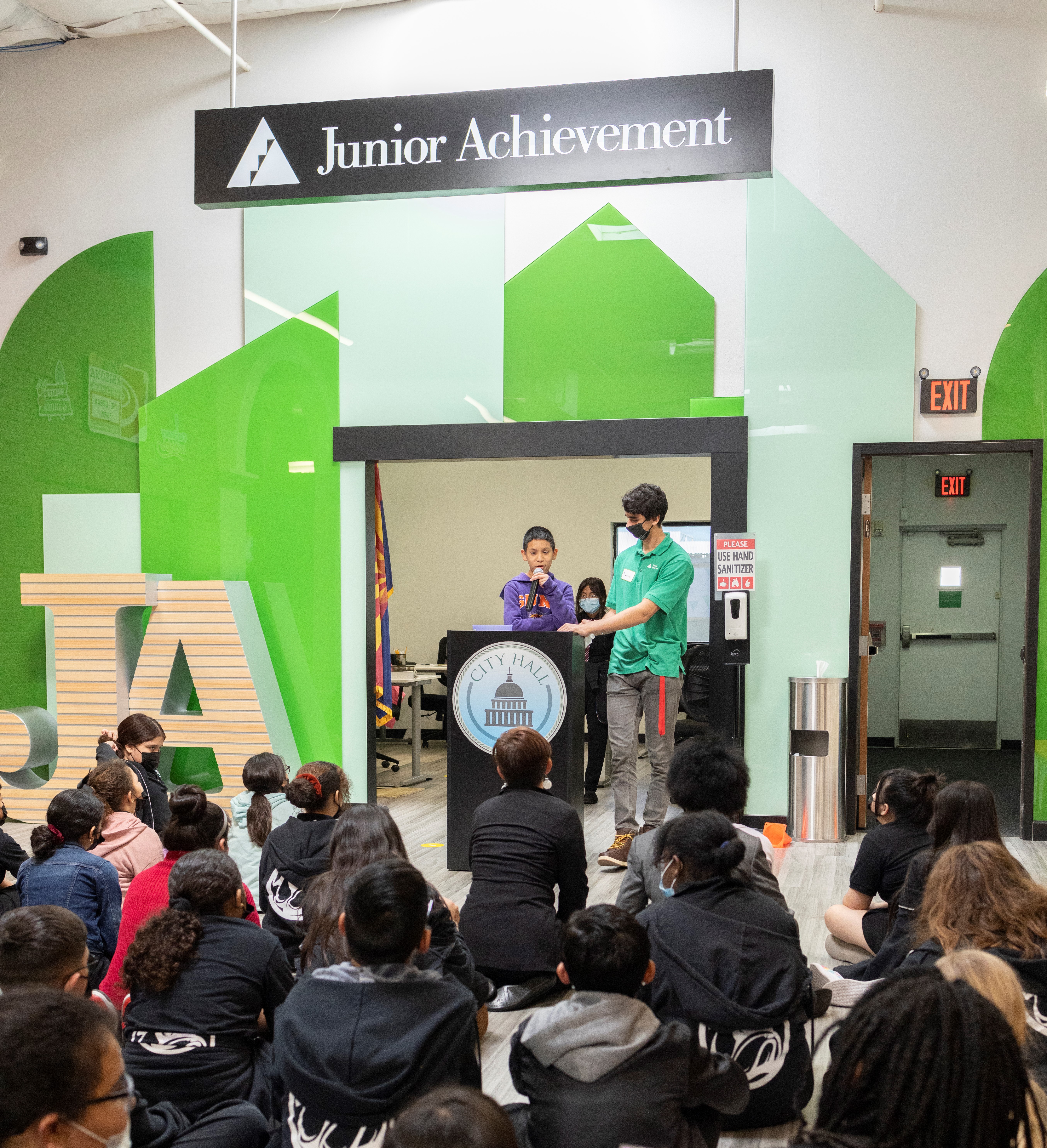 Junior Achievement of Arizona is proud to partner with the Boys & Girls Club and Arizona Schools to bring critical education experiences for students to participate in.  They offer various programs; like the virtual JA Inspire program, that provides a unique way to explore potential careers, take career assessments, and allow students to network with Arizona companies all from a virtual platform! To learn more visit JA Impacts Boys & Girls Club Students with Summer Learning Program see what potential free resources work best for you at Parent & Student Resource / Junior Achievement of Arizona.
AUGUST DIVERSITY HIGHLIGHTS
International Day of the World's Indigenous Peoples 2022
The United Nations General Assembly enacted international Day of the World's Indigenous Peoples in 1994. This is a worldwide day recognition of the protection and promotion of rights of indigenous peoples around the world which is marked by related messages and panel discussions, artistic performances, and culinary delights.
The theme for 2022 is "The Role of Indigenous Women in the Preservation and Transmission of Traditional Knowledge".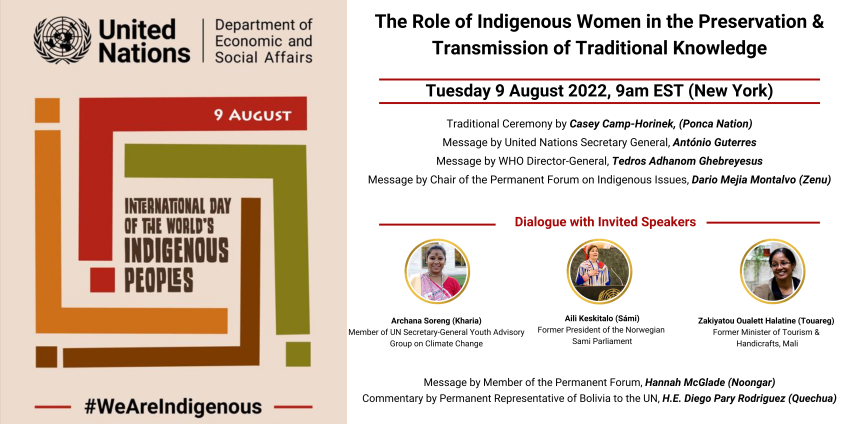 (Resource: https://www.un.org/development/desa/indigenouspeoples/international-day-of-the-worlds-indigenous-peoples.html)
Virtual Commemoration on August 9, 2022, from 9:00 am to 11:00 am (EST/New York Time)
Link to join: Zoom Link
Women's Equality Day 2022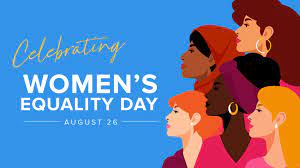 Women's Equality Day is celebrated annually on August 26th. Designated by Congress in 1971, Women's Equality Day commemorates women earning the right to vote and overcoming the destructive barriers of discrimination and violence in an effort to continue pushing the women's movement forward. The theme for 2022 is "Women Providing Healing, Promoting Hope."
(Resource: https://nationaltoday.com/womens-equality-day/)
View all Equity, Diversity and Inclusion posts