INTERNAL PD INFO: 2021 IDEA Conference Call for Proposals Due June 2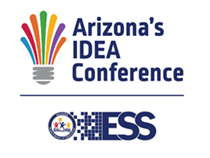 Special Education Stakeholders,
ADE/ESS is pleased to request proposals for Arizona's 2021 IDEA Conference, Renewal: Resilience to Results.
This year's conference will be held via an on-line platform, and will feature over 75 professional learning opportunities addressing legal issues, special education compliance, preschool and secondary transition, social/emotional learning, and new this year, a content strand for related service providers.
Please see the Call for Papers for information on how to submit detail for sessions. Session proposals are due June 2, 2021.
Questions can be sent to [email protected].
View all Exceptional Student Services posts